Last year, The Bank of England announced that it would be phasing out the use of paper £20 and £50 banknotes, and after September 30, 2022 they will no longer be accepted as legal tender.
Why is the UK switching to polymer banknotes?
Polymer banknotes are harder to counterfeit, which will help The Bank of England to better regulate fraudulent activity. These new notes come with two key security features including a bright £20 or £50 at the top of the queen's portrait when held up to the light, and on the £50 note, a change from a '£' symbol and the number '50' when it is tilted up and down or side to side. BBC Wales reports that 360 million paper £20 notes remain in circulation and 209 million paper £50 notes remain in circulation, so this transition will take some effort.
How long will Currency Converters swap out paper notes?
Currency Converters has already stopped accepting paper GBP notes, and only trades current banknotes.
What do I do if I still have paper notes after September 30, 2022?
The Bank of England in London will continue to swap paper banknotes for polymer at face value for the time being. We recommend that if you have existing paper banknotes to bring them to the UK when travelling there the next time.
What notes will be legal tender after September 30, 2022?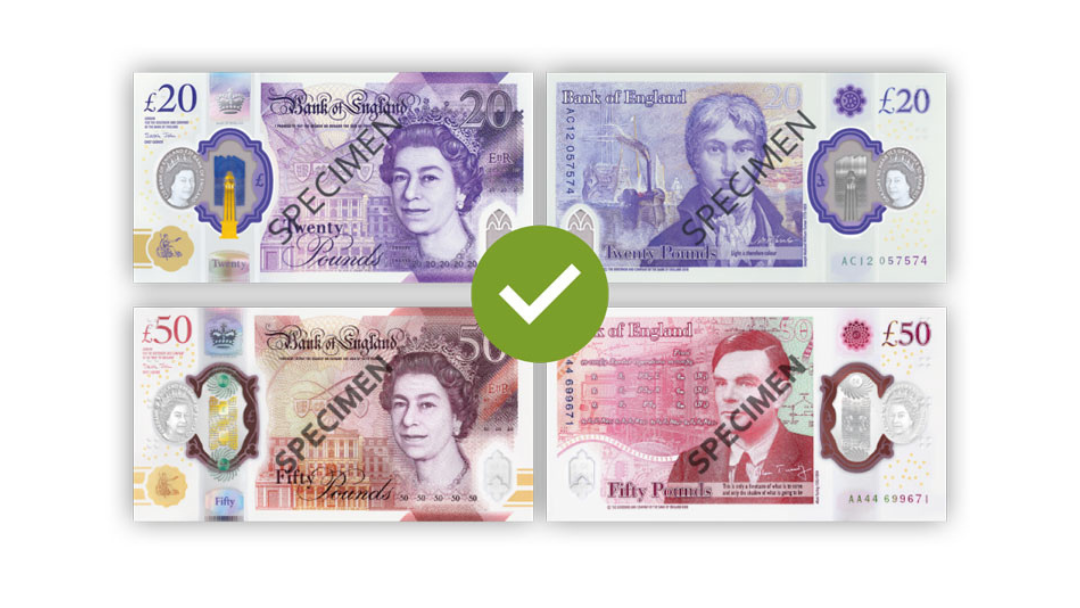 After September 30, 2022, the £5, £10, £20, and £50 polymer banknotes will be considered legal tender. Click here to see the features of each of the four denominations.
The world is anticipating another new set of banknotes to be released from England. The recent passing of Queen Elizabeth II will prompt a replacement of the current banknotes for a series that portrays King Charles III.
If you have questions about this transition, contact us.